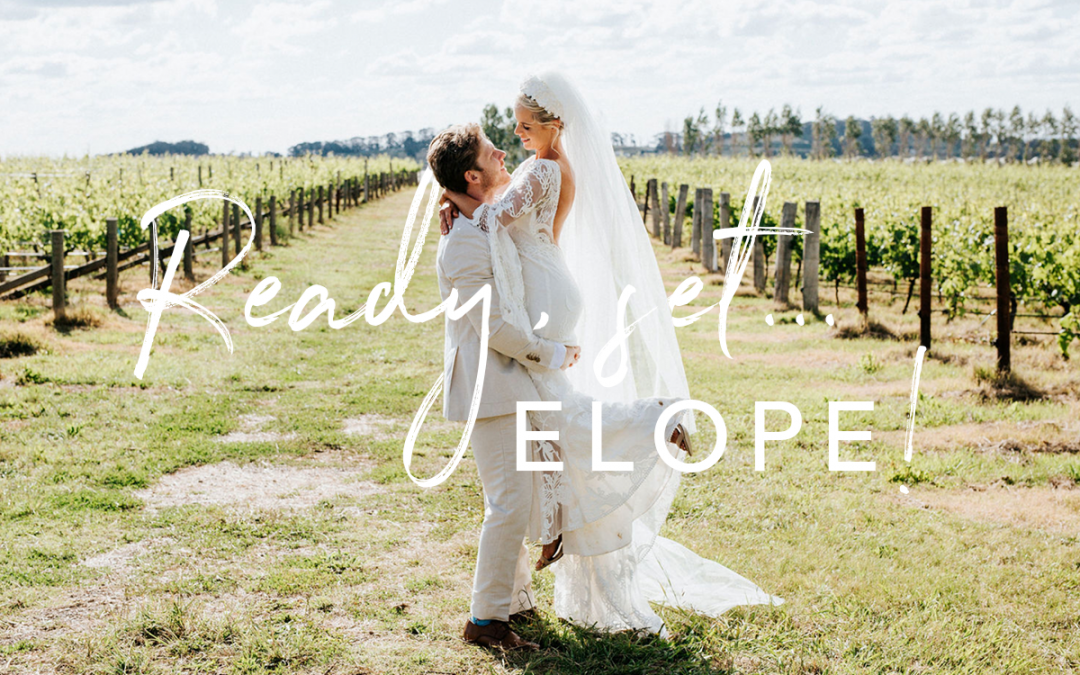 Let's be honest, 2020 may not have turned out like many of us had imagined. A new decade promised a fresh start and for so many, big wedding plans were all the chatter. But the reality of 2020 looks a little different. People have lost homes (cue, bushfires), jobs (thanks, corona), not to mention, loved ones (hello, global pandemic), special milestones and forever memories.
BUT if we let the doom and gloom swallow us whole, it will. And one thing the world hasn't given up on is, L O V E. And with this comes the biggest wedding trend of the year…elopements. Because there are lovers out there that have marriage written in their story and when life gives you lemons (in the form of square meterage restrictions, canceled dance floors and zero international travel) you make some sweet elopement lemonade.
Eloping bears its roots in the idea of two starcrossed lovers setting off for a romantic and secretive adventure, only to return with sun tans and rings on their fingers. But the modern world has transformed elopement into new meanings, where brides and grooms are after something more personal, more intimate, thoughtful and special. Not to mention the added bonus of saving costs and the exciting flare of spontaneity.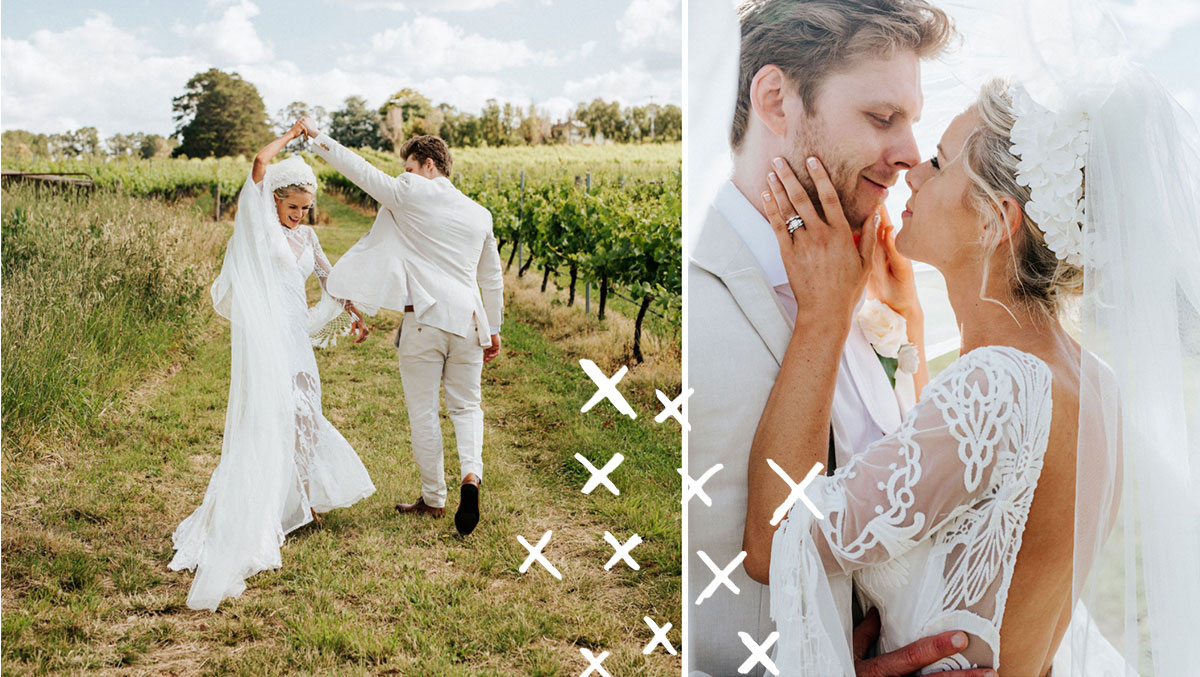 Eloping means your day can be exactly how you want it, no answering to venue rules or that micromanaging Aunty, just a beautiful step towards an incredible marriage.
And all you need is a celebrant to make it legal, a photographer to document the feels, a videographer so you can relive it and a florist to make it pretty and special. Whether you gather a handpicked selection of your nearest and dearest or ride solo with your love, the options are aplenty, but the hassle is non-existent. And don't get us wrong, we by no means wish to dismiss those who dream of a lavish affair. For some brides and grooms, bigger really is better. And when the world is healed this is how many will choose to celebrate. But we can't help but be excited about the new look elopement style wedding that can be in the back yard of an Airbnb, at a secluded waterfall, a private beach or your parents house. Maybe your original wedding plans have been postponed, maybe your newly engaged and ready to plan or maybe you're just looking for something different. An elopement is stepping into forever with less fuss, but not without all the things that make a wedding day magic.

Fancy an elopement style wedding day, but don't know where to start? Find our exclusive elopement package here to discover how your dream day can come together with ease. We've put together some seriously awesome humans that want to help you make your elopement possible.
We can't wait to celebrate with you!