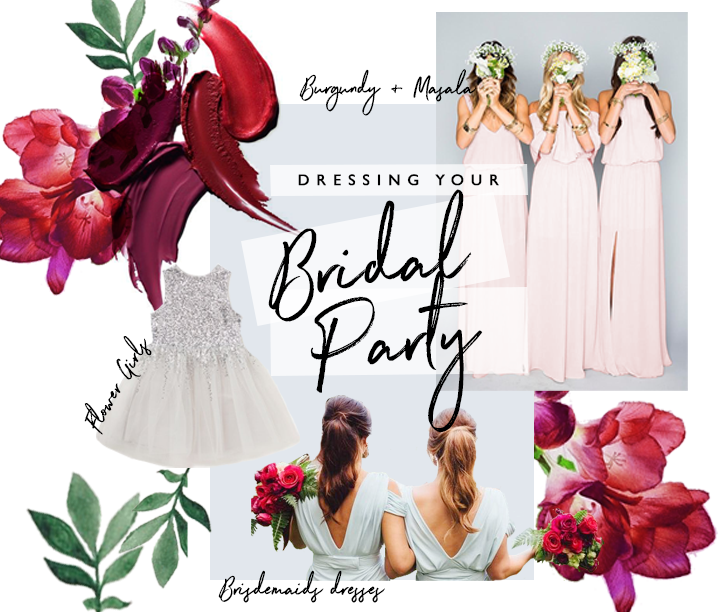 Whether you're looking for mismatching, matchy-matchy, red carpet vibe, cheap bridesmaid dresses, mother of the bride dress or cute flower girl looks, the job of dressing your bridal party can be overwhelming.
Our advice? Pick a place to start and build the look from there…
Bridesmaid Dresses
This is a great place to begin. You may have a colour you want to be the hero of your palette and when it comes to bridesmaid trends, we will often see a few colours per season emerge as favourites. 2016 saw a lot of gold bridesmaid dresses with blush and coral also making a huge impact. Navy bridesmaid dresses are always in style, as the sophisticated colour ties well with the groom's party and many wedding venues. The biggest bridesmaid trends we have witnessed have been the abandonment of the matching dress and the introduction of beading and bling. 2017 has seen a huge trend of burgundy bridesmaid dresses and masala make-up and flower trends.
With the style of your wedding gown in mind, think about whether you want to match or contrast things like the neckline, hem length and texture with your bridesmaids dresses. If you have a v-neck, perhaps a similar neckline for the bridesmaids will work well. In contrast, if you have a beaded gown, keeping the bridesmaids simple may complement the overall look.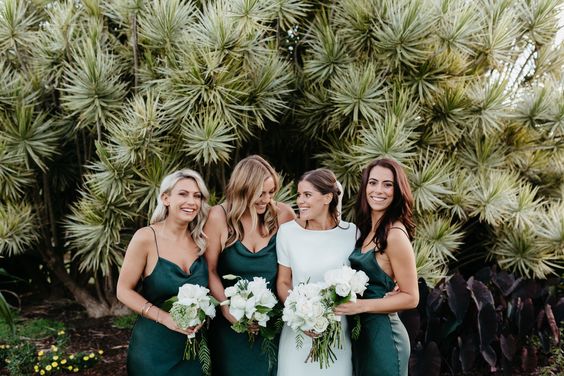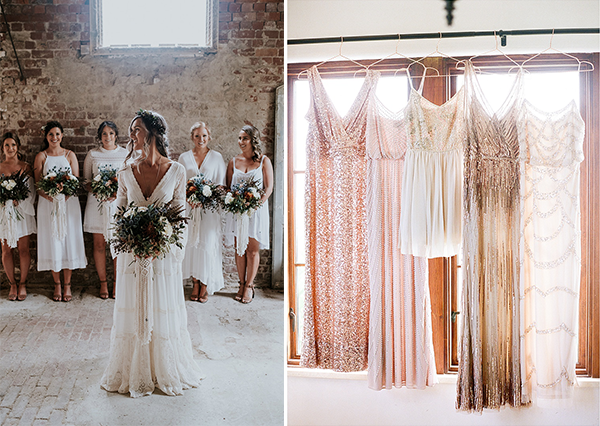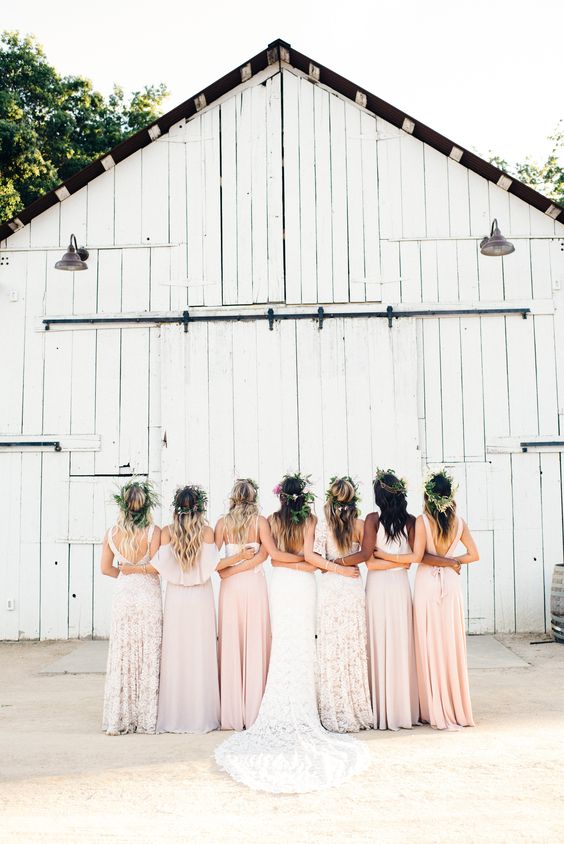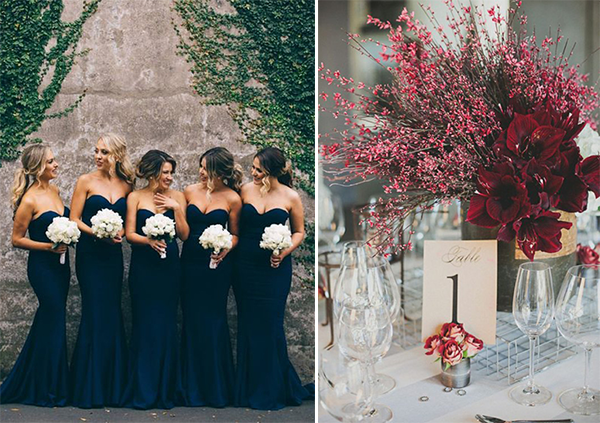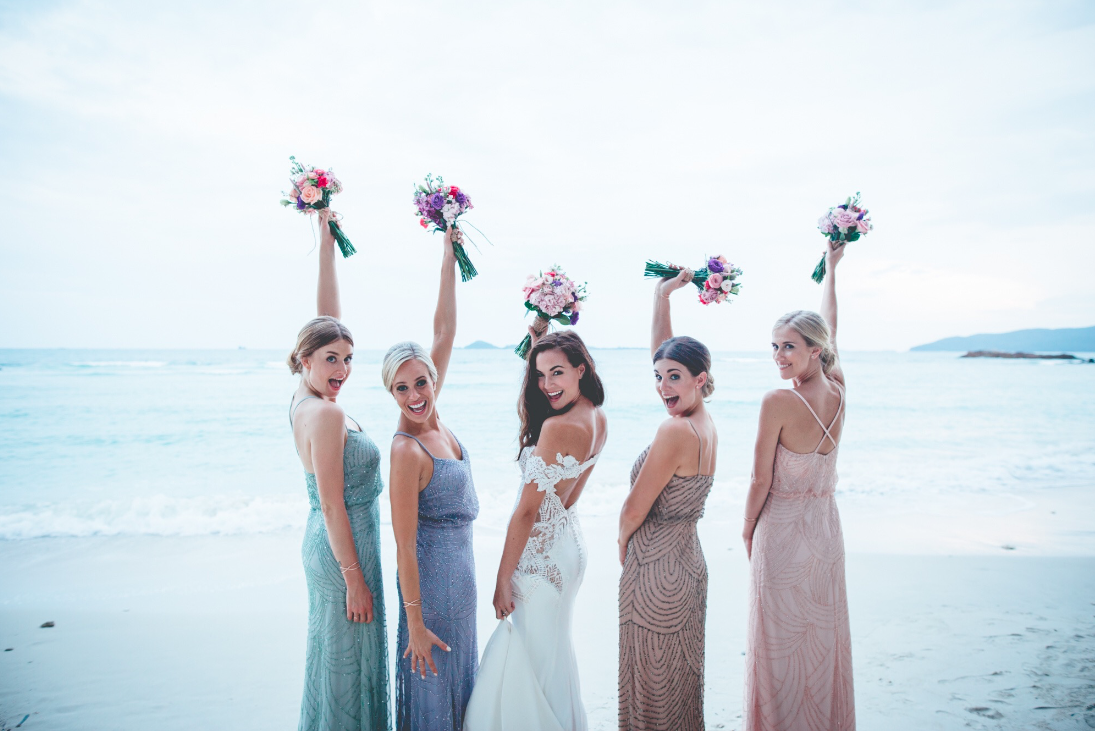 Mother of The Bride
As we're seeing with wedding dresses, gone are the days of the dowdy or conservative Mother of The Bride dresses. Mums of the modern bride are heading more in the direction of bridesmaid fashion, keeping it modern and fun for the festivities.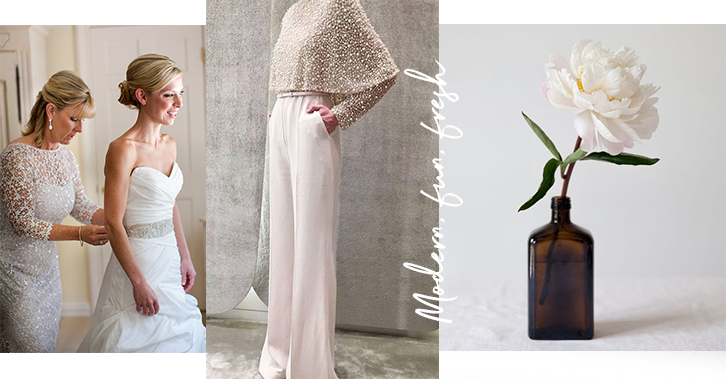 Flower Girl Dresses
This is such a fun exercise, as all littlies look adorable in dressed up clothing and they're also usually true to size so it's quite easy to do this shopping online (see below, our top flower girl dresses shopping tips) Think about the dress code and how the minis are going to fit in to this vibe, keeping in mind they are children and may not "carry" themselves like your grown up bridal party. White is always a winner, add tulle or beading for a formal or black tie wedding, or keep it to cotton for a country or casual affair.