There's no denying that 2020 has thrown us through the ringer. Our world has been turned upside down and our businesses have suffered. The all consuming and very disruptive effects of the bushfires and corona virus have forced us to rethink our new normal. But there's a beam of light! This is where The Story of Us can step in and lend a helping hand. As a small business, we have had a moment to pause, breathe and marinate on who we are, what we stand for, the clients we want to attract and the brand we aspire to be. And that's the silver lining, right? We have the opportunity to invest in the future of our businesses, and not just come back stronger, but finally take everything to the next level.

A double rainbow amidst the coronavirus hail storm is that the Aus Government is footing the bill with the announcement of the Small Business COVID-19 Recovery Grant.
  This allows eligible small businesses to apply for a grant of up to $3000 to revitalise their brand and regain their strength. Think of it like a really good face serum or a body pump class. Both designed to make you look and feel great and revamp your image. This grant means that safely reopening is on the cards and putting your best foot forward is where we step in. There's no doubt that a strong online presence is everything in this climate. But when we're all "on the line", how do you stand out? It's all about creating unique content that speaks directly to your audience, breathing new life into your brand with a refresh, updating your website and managing it with flare and incorporating video into your repertoire. This grant can boost your comms and marketing collateral to feel all shiny again and if digital solutions like e-commerce or a sparkly new website have been on your list – now. is. the. time. And we totally get it, before now, we have had valid excuses. We're far too busy, we don't have the resources, the cashflow, we don't have the creative energy, or our vision has been clouded. But now is our chance. The world is different, so we need to be different, and it is not too late to turn this $h%t show around and make this next chapter our best yet!
The Story of Us is excited to deliver our Small Business Facelift Package, which you can fund through the grant (thanks ScoMo) that will give you the tools to take your biz to serious new heights. Introducing…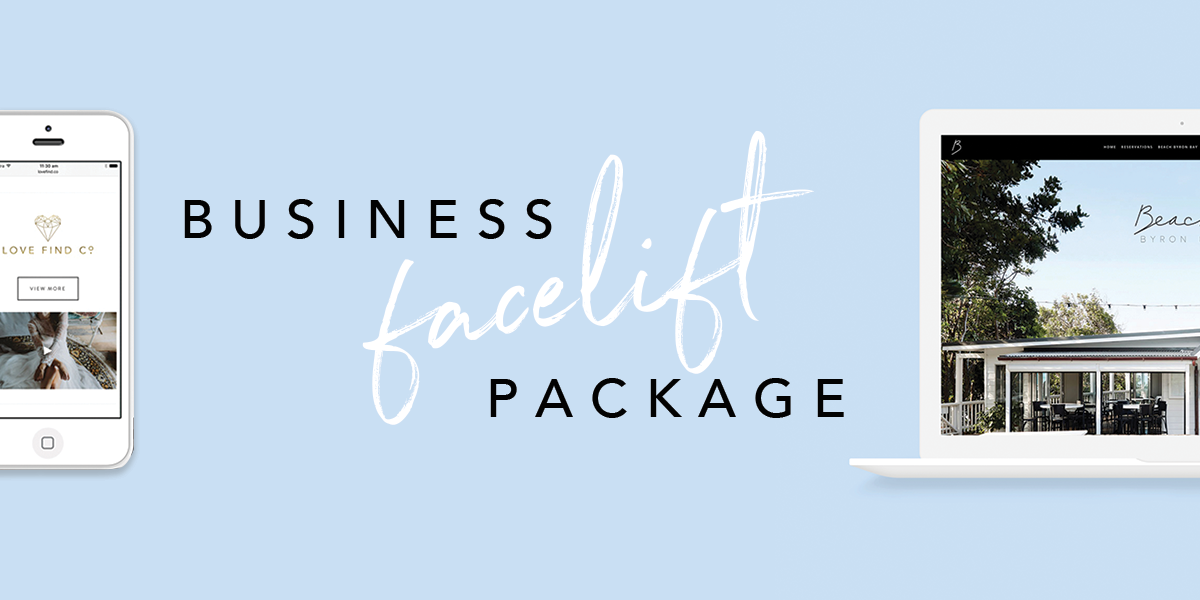 $3000 including:
Business review of current marketing and advertising strategy
Refresh on business communications strategy
Digital Marketing Plan
Refresh on your Brand Identity and framework (Logo design, letterhead design, business card design)
ADD ON'S
Creation of a self-managed website (5 pages)
Business review of current branding and framework
Brand Strategy Development
E-Commerce Add on
Domain migration (if applicable)
Set up of online shop
Blog Creation bundles
Staff Photoshoot

Wait before you go! Check out our new feed
If you've met your quota of loved up couples for the moment, then jump onto to the new Story of Us Creative 'gram. We're sharing all our business, branding and creative direction love on a new feed. Come on over!